NEW! COBYUSA 2013 KYROS TABLET LINE

tipstir

CEO - Sr. Android Developer - ATZ





Posts

: 6524


Join date

: 2010-06-08


Location

: South Florida, USA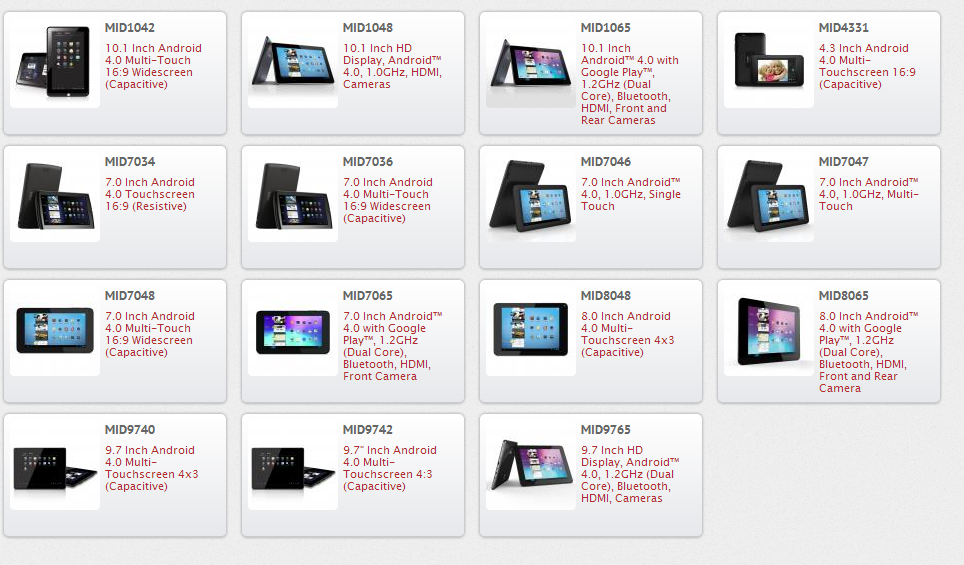 (Staff)
FOUNDER OF ANDROID TABLET ZONE SINCE 2010


miamimoe

Greenhorn Member




Posts

: 6


Join date

: 2012-02-23

Ordered my coby 7065-8 dual core tablet on 4/5/2013..awaiting delivery this friday from Amazon...anyone have one already??

tipstir

CEO - Sr. Android Developer - ATZ





Posts

: 6524


Join date

: 2010-06-08


Location

: South Florida, USA

That's the latest dual core from with full COBY on there but still that would need to be rooted and boosted. Ads will be all over it once you start running free apps on it. Don't forget to download Dr. Web Lite for Virus protection. That's a must today on tablets.
(Staff)
FOUNDER OF ANDROID TABLET ZONE SINCE 2010