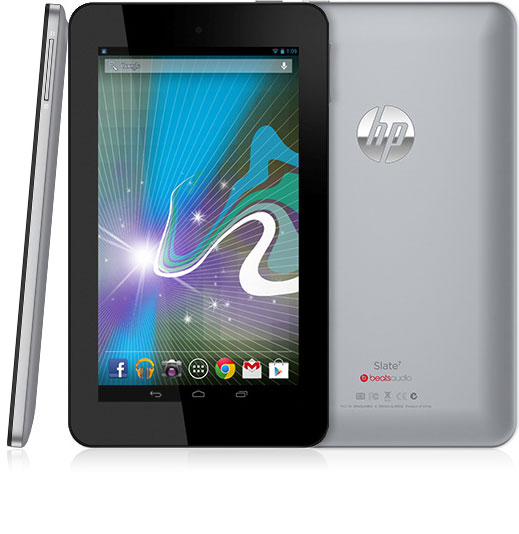 He we go another tablet with Android on it for less than $199.99. Okay $30 off. This falls in the pricing of COBY, CRAIG, SKYTEK, VISUAL LAND and the rest out there.
But dual core specs almost like the MID7065 well not sort of like it. But still HP has better quality of course it's HP it should be!
Interesting enough it has beat audio on board. Beat audio is okay I have it on one of my newer HP desktops but pair with a good speakers it has more depth in sound than without using it. Causing you to spend more full blown computer speaking system.
HP Slate 7 suppose to go on sale in a few days. Just have to see how well it does selling wise.
More on the Specs
here.