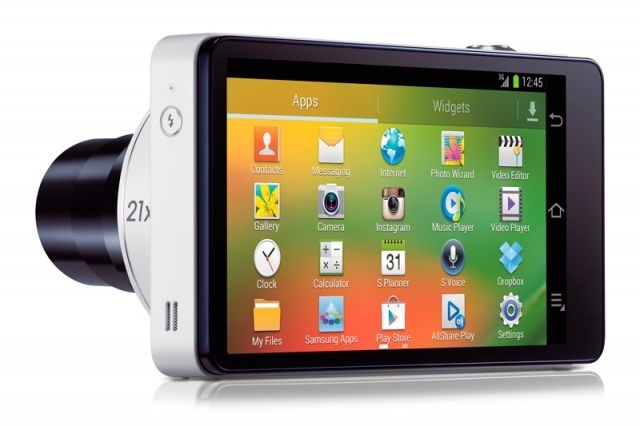 The mirror-less shooter could be called the Galaxy Camera 2 or perhaps the Galaxy NX and will be a follow-up to the original Android-powered Galaxy Camera that debut late last year. As you may or may not know, Samsung already sells a line of mirror-less cameras (sans Android) under the NX branding, so merging the Galaxy line with the NX line does make sense.
A camera described as "mirror-less" usually just means that it features interchangeable lenses, similar to how a full-size DSLR works, but in a smaller package. The correct description of such a camera, however, is one that doesn't have a mirror-based optical viewfinder. 
These shooters typically use an LCD screen to display what would normally be seen in the viewfinder. Alternately, some cameras allow for the addition of an add-on accessory known as an EVF, or electronic viewfinder.
Price tag $1,300 ouch!